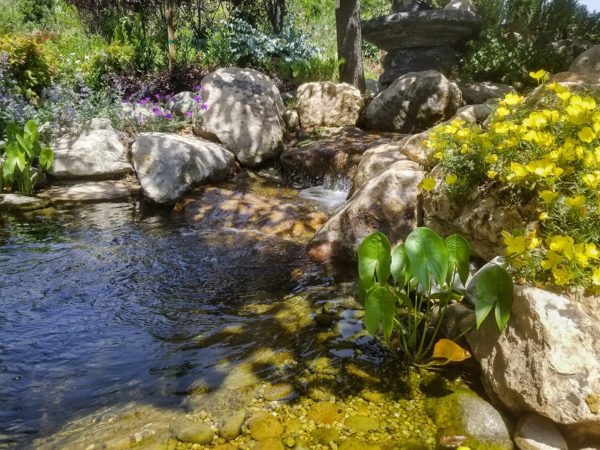 We love Pasadena's Lincoln Avenue Nursery and they have generously allowed us to host a meeting by the pond this Saturday the 7th.
We're inviting anyone and everyone to enjoy the atmosphere of the newly remodeled pond at the wonderful Lincoln Avenue Nursery. Dominic Carone and the rest of the team from So-Cal Ponds will be setting up by the pond ready to answer questions and discuss several topics relating to ponds.
If you have any questions about ponds, from maintenance to new pond construction; or if you're just curious about ponds, or aquatic life in general, come join us!
The team from So-Cal Ponds will be hanging out at the pond from 1:00 PM to 4:00.
Topics we'll be covering include (but are not limited to):
The recent remodel of the pond at Lincoln Avenue Nursery by So-Cal Ponds
New pond syndrome, AKA the Nitrogen Cycle
Proper pond maintenance
Pond filtration
Types of pond plants
Pond construction
We'll try to answer and discuss any questions you may have! From ponds, aquatic life, to even landscaping!
In addition to the vast knowledge of pond and landscaping So-Cal Ponds President, Dominic Carone, possesses, we will also supply some helpful reading material for those interested in building a new pond or maintaining an existing pond.
Lincoln Avenue Nursery is located at 804 Lincoln Avenue, Pasadena, CA 91103. The meeting will be set up by the pond in the center of the nursery, which was recently remodeled by So-Cal Ponds Inc.
If you can't make it this Saturday, don't worry! This will not be the only informational event by So-Cal Ponds Inc. Subscribe to our newsletter to stay updated on the latest events, informational blog posts, and sales on our online store!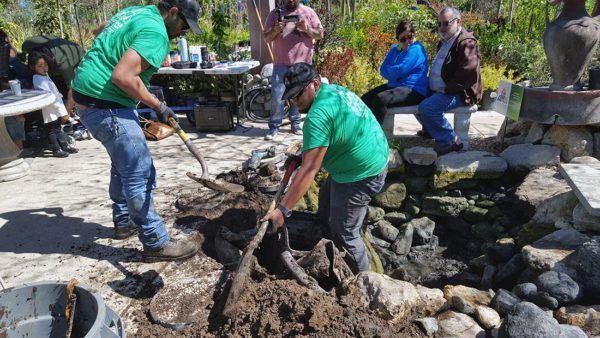 So-Cal Ponds crew during the remodel of the pond at Lincoln Avenue Nursery in Pasadena California