Creating a striking outdoor space is a dream for many homeowners. Landscape construction plays a crucial role in transforming a plain yard into a breathtaking oasis. When it comes to landscape construction, you have two options: hiring a professional landscape design and construction company or embarking on a do-it-yourself (DIY) project. In this article, we will explore the benefits and considerations of both approaches, while highlighting how So-Cal Ponds Inc. can cater to your landscaping needs, ensuring exceptional results.
Professional Landscape Construction
When it comes to landscape construction, hiring a professional landscape contractor offers numerous advantages. These experts bring a wealth of knowledge and experience to your project, ensuring exceptional results. Professional landscape contractors have expertise in landscape design, horticulture, and construction techniques, allowing them to create visually stunning and functional landscapes. They understand the secrets of harmonizing nature's beauty with human desires, crafting outdoor spaces that are both captivating and practical.
One of the significant benefits of working with professionals is their ability to provide comprehensive design and planning services. They collaborate closely with you to understand your vision and evaluate the site's conditions. Factors such as drainage, soil quality, and sunlight exposure are carefully considered to ensure a thriving landscape.
Additionally, licensed landscape contractors have access to high-quality materials and possess the skills to deliver exceptional craftsmanship. They know where to source the best plants, paving stones, irrigation systems, and other landscape elements. With their efficient installation techniques, you can expect a durable and visually appealing outdoor space.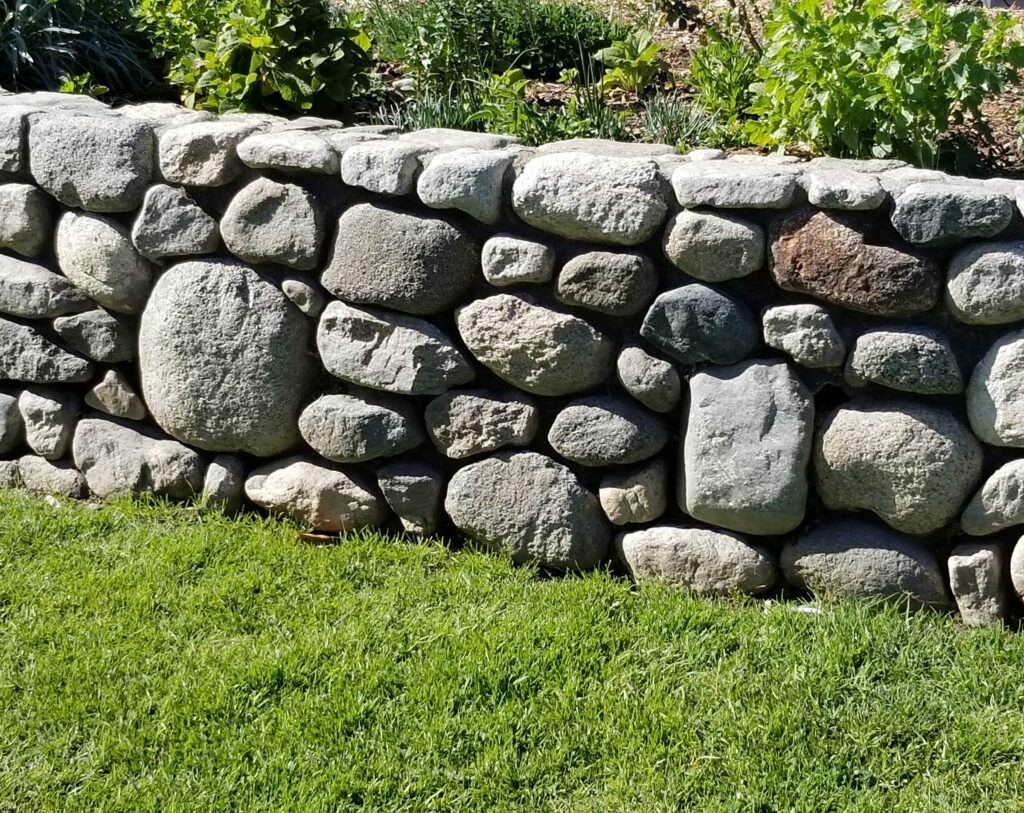 Time is money, and hiring a professional landscape designer can help manage the time needed for the construction and maintenance of your landscape. Seeking the help of professionals saves you time and eliminates the stress of managing the entire construction process. They take care of permits, scheduling, and coordination with suppliers and subcontractors, allowing you to focus on other priorities while your dream landscape becomes a reality.
DIY Landscape Construction
If you're looking to save money and get hands-on with your outdoor space, DIY landscape construction can be a cool choice. Doing it yourself lets you have complete control over how your yard looks, so you can make it match your own style and taste.
One great thing about DIY landscape construction is that it can save you money. Since you won't be paying for professional help, you can keep more of your hard-earned cash. But remember, DIY projects can still cost some money for tools, equipment, and materials, so be sure to plan and budget for those.
Getting into a homemade landscaping project also presents an opportunity for learning and skill development. As you work on your project, you'll acquire knowledge about landscape design, horticulture, and construction techniques. This newfound expertise empowers you to maintain and enhance your landscape in the long run.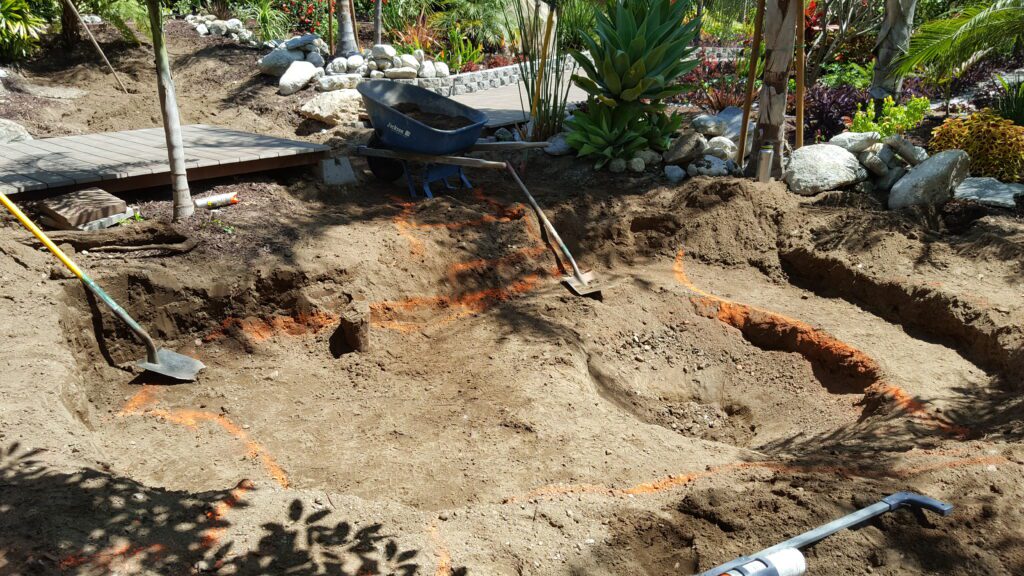 It's important to remember that DIY landscape construction takes time and commitment. You'll need to do research, plan everything carefully, get the right tools and materials, and put in the effort to make it all happen. Depending on the magnitude of your project, it could take weeks or even months to finish. But hey, good things take time, right?
Conclusion
Choosing between hiring a licensed landscape contractor or DIY landscaping depends on what you want, how much money you have, and your personal preferences. If you hire a professional, you'll get someone who ensures expertise, convenience, and excellent results. On the other hand, a do-it-yourself approach offers cost savings, creative control, and the opportunity for personal growth. No matter which way you go, remember to plan carefully, be creative, and have genuine passion for creating a beautiful outdoor space.
So-Cal Ponds Inc. is a reputable company based in California that provides an excellent combination of services for both worlds by providing exceptional professional landscape construction services while also supporting and guiding homeowners who prefer a DIY approach. Seek a consultation with So-Cal Ponds Inc. for expert guidance and support in all your landscaping endeavors. Their team of experts is ready to offer insightful advice, personalized recommendations, and step-by-step guidance to help you achieve your landscaping goals.
Whether you're looking for assistance in designing a stunning garden, constructing hardscapes such as patios and walkways, installing irrigation systems for efficient water management, or enhancing your property with beautiful lighting, So-Cal Ponds Inc. has you covered. With over 20 years of experience, they bring a remarkable blend of expertise and top-notch craftsmanship to every project.