The Cash for Grass initiative is a California water conservation program that aims to promote water conservation through the conversion of water-hungry turfs to a more drought-tolerant and sustainable landscape design. This state-sponsored lawn conversion program offers sustainable lawn solutions that can help ensure that the area has a sufficient water supply during the drought season. It gives the homeowners an opportunity to receive cash incentives with every square foot of turf replaced in their property. Continue reading this article to learn more on how you can help or apply for the California turf rebate program.
Step 1: Research Program Eligibility
Although it is a state-wide program, eligibility guidelines for the Cash for Grass initiative may vary across different counties or water districts. Also, the availability of the cash incentive depends on the remaining budget of the state and water district. Visit the website of the California Department of Water Resources or contact your local water agency to determine whether your area participates in the residential lawn rebate program.
Additionally, check the eligibility criteria and ensure that you meet all requirements. One of the most basic requirements for participation in the program is an existing turf. Projects already started or completed are not eligible for rebate. The same is true with project areas that began its renovation process before receiving a reservation.
Step 2: Measure Your Lawn Area
Measure the square footage of the lawn you want to convert. The property should have a minimum of 250 square feet. All turf must be removed if the property doesn't exceed 250 square feet. Knowing the square footage of the project is important to estimate your potential rebate amount.
Step 3: Plan Your Drought-Tolerant Landscape
Thoroughly plan your drought-tolerant landscape design. Various water districts and local councils provide training and DIY instructions for small conversion projects. For larger ones, consider hiring a California-licensed landscape design and construction company. In planning for your new landscape layout, consider using xeriscaping techniques. Incorporate native plants, succulents, rocks, mulch, and other water-efficient elements. Additionally, keep in mind the eligibility guidelines for sustainable yard incentives.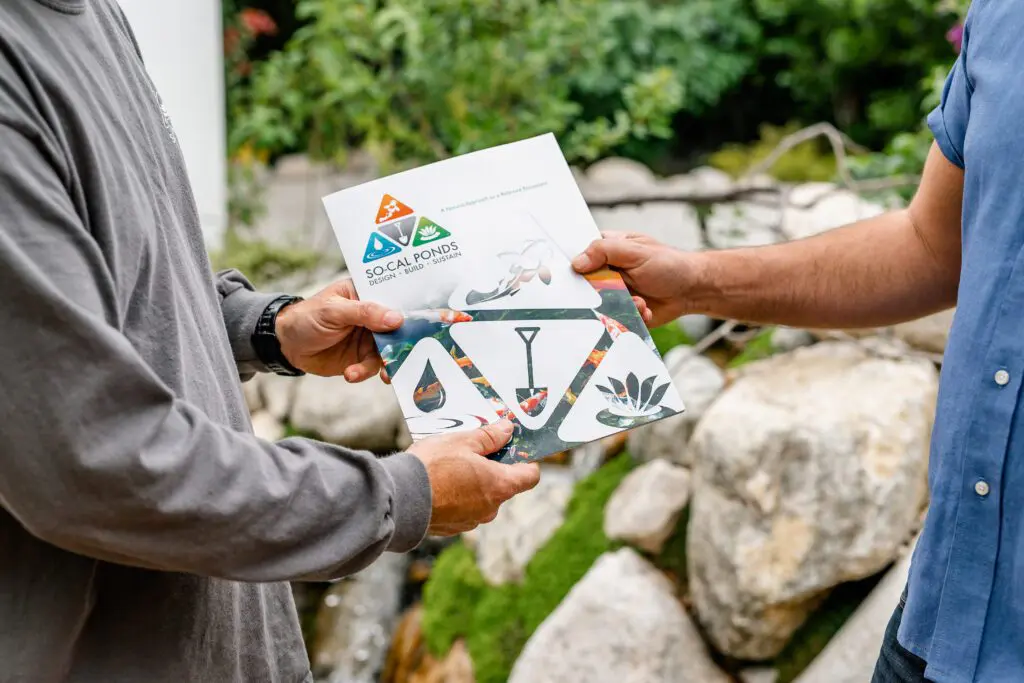 Step 4: Check Rebate Rates and Guidelines
Guidelines vary across different water districts and counties. In most water districts, properties eligible for rebates should not include any live turf or turf-looking grasses. Some counties require at least three native plants per 100 square feet of the project area. Also, a three-inch-deep mulch must surround all plants. Other counties require covering bare spaces with organic materials like mulch, rock, or decomposed granite.
Incentive rates also differ across water districts, ranging from $1 to $5 per square foot. The incentive cap for each property also depends on the local budget, ranging from $2000 to $6000. Aside from the compensation for turf conversion, homeowners may also get an additional rebate for incorporating water-efficient irrigation systems like drip irrigation and rainwater retention features.
Step 5: Submit Application and Obtain Approval
Before beginning the low-water garden project or removing the existing turf, you must apply for and receive approval to reserve funds. Beginning or completing the project without reservation will void the eligibility for rebate.
In applying for a reservation for the California Cash for Grass program, homeowners should provide at least five colored photos of the project areas following specific guidelines. Applicants also need to provide a simple landscape plan showing the proposed area for conversion, together with their recent water bill.
To register for Cash for Grass California, you should set up an account with a valid email address and password. After setting up an account and submitting the required documents, wait for at least two weeks for an email approval.
Step 6: Remove Existing Lawn
Upon receiving the email approval, you have 180 days to complete the residential turf conversion project. You can either do it yourself or hire a professional landscape contractor in California. Ensure that you fully remove the lawn, including the grass roots and irrigation system.
Step 7: Install Drought-Tolerant Landscape
After removing the existing lawn, implement the xeriscaping landscape design approved by the council. Make sure to comply with all applicable laws, codes, policies, covenants, conditions, and restrictions. Aside from incorporating California friendly plants, the landscape design should also include water-retention features like rock gardens and rain barrels.
Additionally, consider adding permeable hardscapes, allowing water to seep through the ground. Implementing a water-efficient irrigation system will make the landscape design more sustainable and eco-friendly.
Step 8: Document and Maintain
Keep records of your expenses, including receipts and invoices. Although water districts don't require them, it will help them analyze the cost of the drought-tolerant landscaping project.
Homeowners shall keep their new sustainable landscape following the water agency's guidelines, which include regular watering, pruning, and maintenance. Water districts reserve the right to verify and inspect any approved lawn replacement program. Applicants need to refund the rebate amount and all associated processing costs when the agency cannot verify or measure the turf replacement.
Step 9: Submit Rebate Application
Upon the completion of the project, visit the Turf Replacement Application to request the rebate. The square footage provided during the reservation process cannot be increased from the amount reserved, so it is important to accurately measure the project area.
For the rebate application, you need to submit eight colored photos of the completed turf conversion. The photos should show the required plant coverage, the sustainable landscape approach selected, each area where turf was replaced, and the overhead irrigation system.
Review of the rebate application may take up to two weeks. An inspection of the project site will follow once all the necessary documents have been approved. Disbursement of the rebate check is within eight to ten weeks after the final approval of your rebate application.
So-Cal Ponds, Inc is a California-licensed landscape design and construction company that focuses on the development of sustainable and eco-friendly solutions for landscaping. So-Cal Ponds, Inc has a team of highly trained and experienced designers and staff equipped with vast knowledge of sustainable landscaping solutions for drought-prone areas. They offer extensive xeriscaping services that can make your lawn more water-efficient and sustainable. Request a quote now and experience the best and most proficient drought-resistant landscaping service perfect for California's Cash for Grass program.